powerbully track carriers
what powerbully stands for
PowerBully are equipment carrier vehicles with extremely low ground pressure and high performance off road characteristics that make them suitable for operations in rough, difficult-to-access or remote areas. They are used, for example, for work in the electric utility, in the construction industry, for fighting wildland fires or for maintaining oil and gas pipelines. Depending on the application, the tracked carriers can be equipped with attachments such as knuckleboom cranes, man lifts or dumpers and many more.
Ensures access to areas other vehicles can't reach
Thanks to their off road potential, PowerBully give you access to job sites where wheeled vehicles reach their limits
High payload of 16,6 t together with
ultra low
ground pressure
PowerBully transports equipments, materials and people through rough, soft terrain
Quick and easy to upfit with multiple attachments
Different superstructures can be easily mounted via interfaces
Worldwide
Kässbohrer
service network
With 24/7 availability of technicians and parts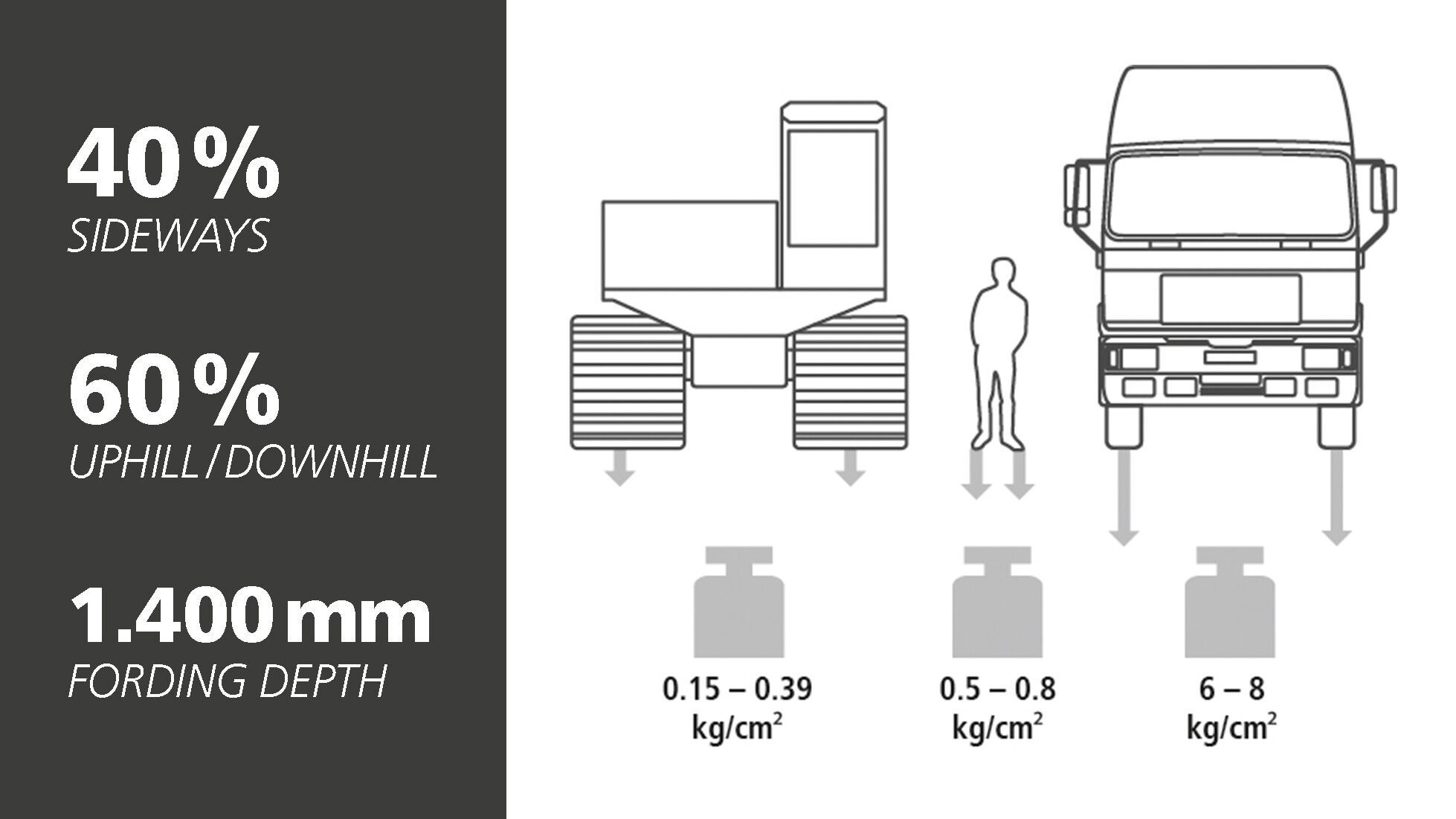 PowerBully are high performance track carriers with best-in-class off road abilities.
The vehicles have a minimum ground pressure of just 0.15 kg/cm², enabling them to pass even very soft or wet ground. Their gradeability, side slope angle and 0° turning circle also make them a safe and maneuverable solution for use on steep slopes, in ditches or at job sites where there is little room to maneuver.