PowerBully to showcase two new dump truck models
at CONEXPO-CON/AGG in Las Vegas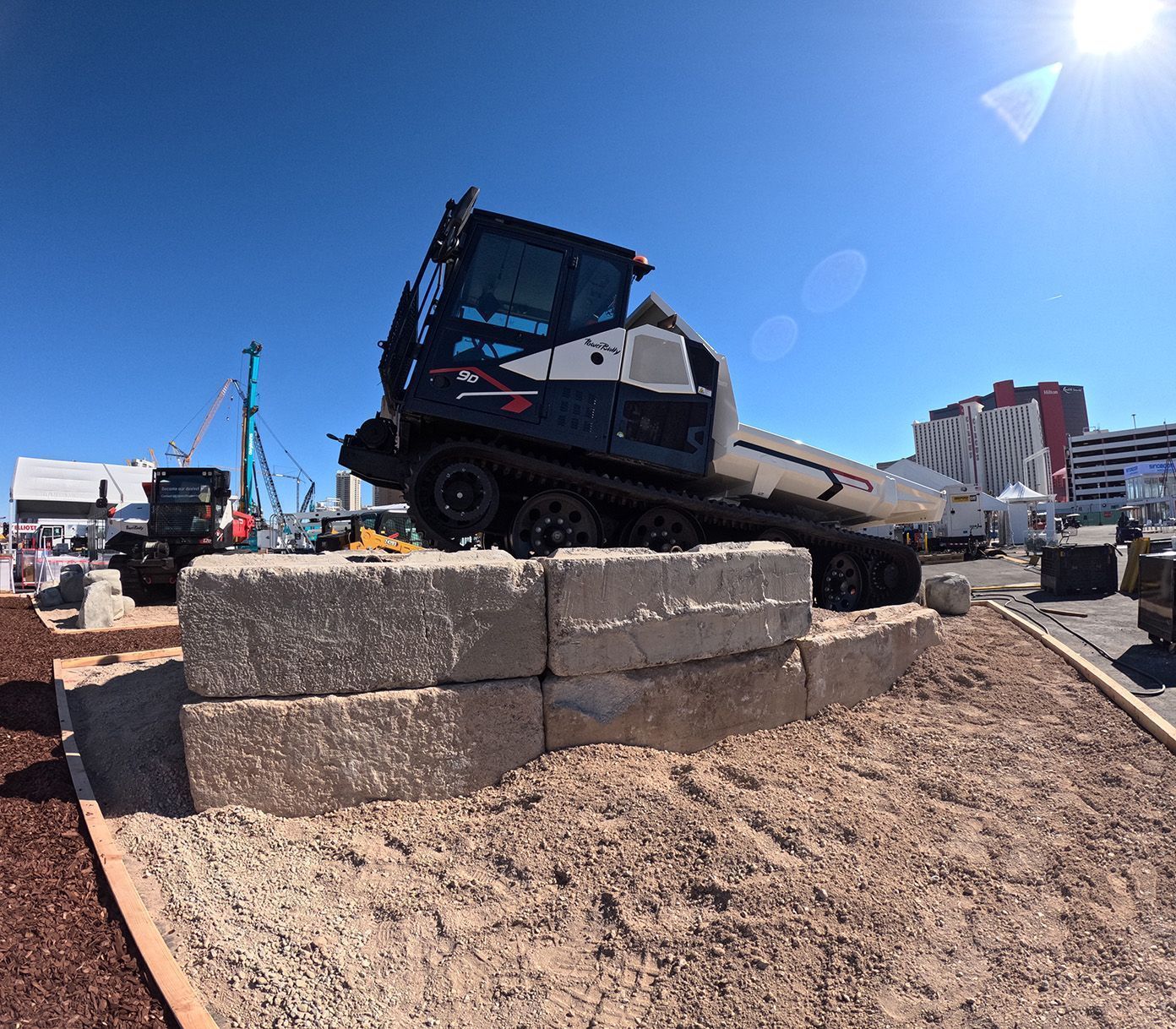 PowerBully is pleased to announce its participation in the upcoming Conexpo in Las Vegas, where it will showcase two new models of dump trucks - PowerBully 12D and PowerBully 9D. The Conexpo is a premier trade show for the construction industry, and PowerBully is excited to present its latest offerings to the attendees.
The PowerBully 12D and PowerBully 9D are specifically designed for transporting materials and equipment to hard-to-reach locations. These dump trucks are highly versatile and can navigate rough terrain with ease, thanks to their minimal ground pressure, 60% uphill and downhill climbing ability, and 40% sideways climbing ability, as well as their ability to cross water up to 1.20m. With a payload capacity of 12 and 9 metric tons, respectively, these dump trucks are perfect for a wide range of construction and industrial applications.
The dump trucks are powered by a B6.7 Cummins engine, which delivers impressive performance and fuel efficiency. The large wheels provide excellent ground clearance and a smooth ride on uneven terrain, enabling them to reach speeds of up to 14.5 km/h.
The cabins of the dump trucks are ROPS/FOPS certified and equipped with suspension systems, ensuring that drivers can work safely and comfortably. Visitors to the Conexpo will have the opportunity to see these dump trucks up close and experience their features and capabilities firsthand.
The Conexpo will take place from March 14-18, 2023, at the Las Vegas Convention Center. PowerBully will be located at booth F8732 and is looking forward to many visitors.