5T Michigan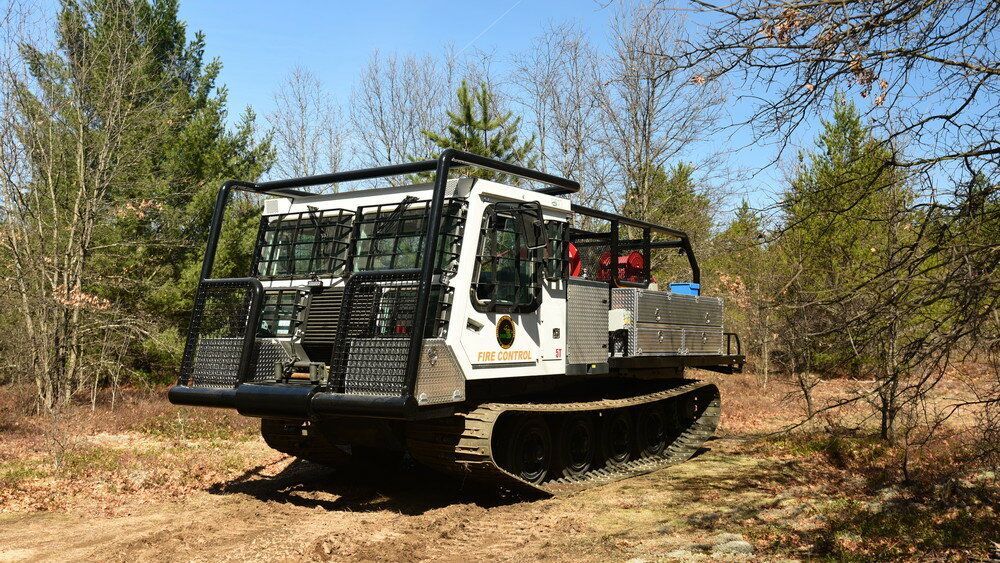 Earlier this month, the team from PowerBully North America participated in the successfully launch and installation of two PowerBully 5T tracked firefighting carriers for the State of Michigan DNR, Forest Resource Division.
With the dry conditions, and remote forest areas of the Upper Peninsula in Michigan, a rugged track carrier is an effective tool for the initial attack, prescribed burns or mop up work that these wildland firefighters may confront on a daily basis. The State of Michigan, Forest Fire Experiment Station, customized each 5T and outfitted them with 800-gallon water tanks, extensive brush guarding (aka limb risers), hoses for front, side and rear of the machine, as well as a special pump utilized to re-fill the water tanks while out on remote sites.
With plenty of room for all the DNR/FRD required tools and safety gear, the dressed out PowerBully 5T is the right machine to assist the State of Michigan during their fire season. "It was a pleasure to partner with the team at PowerBully to complete this highly specialized Wildland Firefighting equipment. I look forward to a continued relationship in the future." Mary T. Fry, Drafting Technician, FFES.