Electric Utility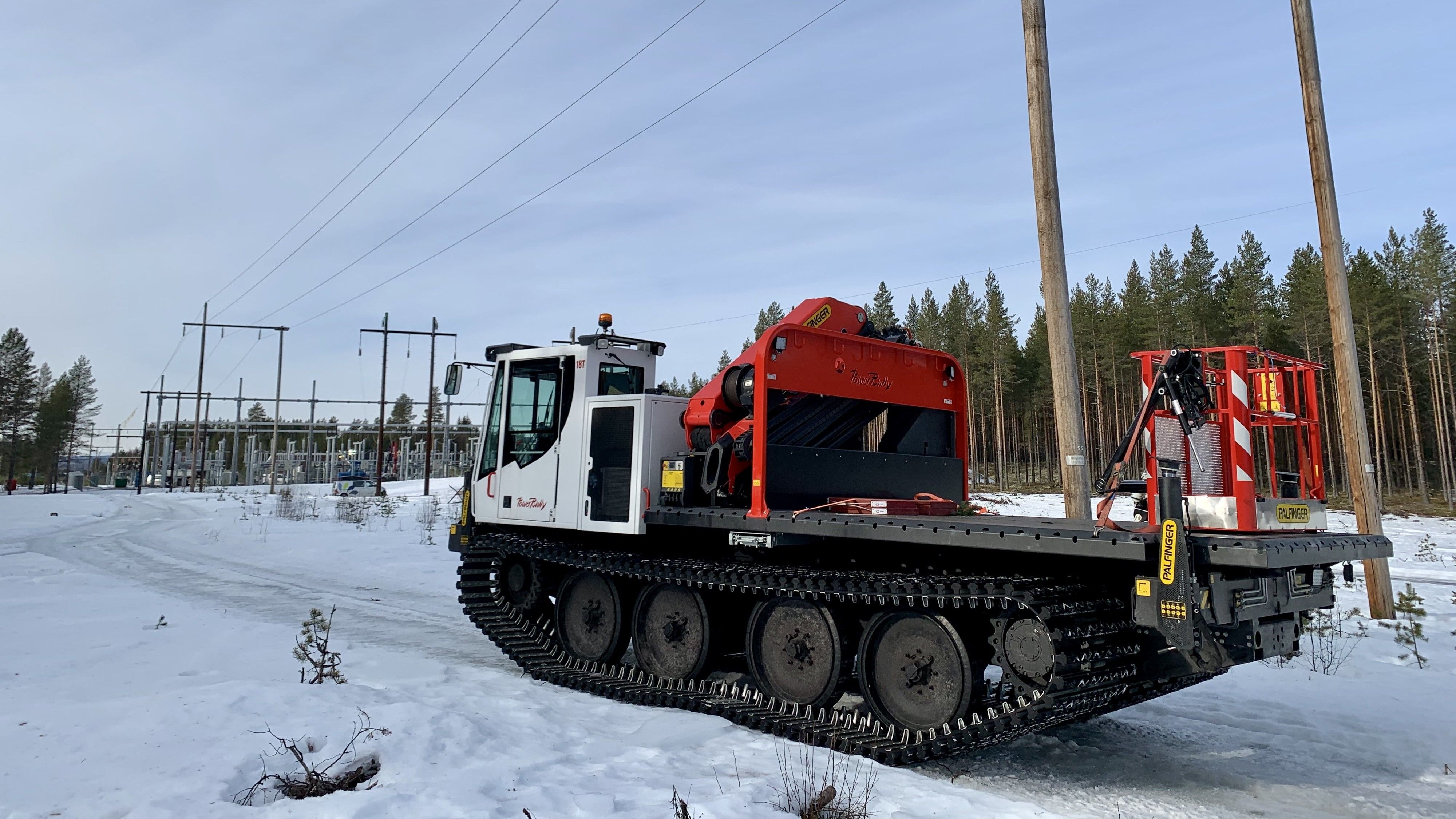 POwer Generation
PowerBully track carriers are perfect for the construction and maintenance of transmission and distribution towers, as well as various other communication structures, in areas that are difficult to access. With its low ground pressure, the PowerBully can be used year round, on almost any surface, and under difficult weather conditions. These tracked vehicles offer up to 36,000lbs/16,330 kg's of payload and can be equipped with digger derricks, cranes, drills, mixers and buckets for personnel. The PowerBully 18T is the right tool for large pole setting or line stringing projects, among other things. PowerBully brings the crew and equipment safely to the job site - regardless of wind and weather.
Access to hard to reach areas
With its rugged off-road ability, the PowerBully ensures you can access your job site when wheeled vehicles cannot
Up to 36,000 lbs (16.330 kg) of payload
More than enough to bring tools, equipment and personnel safely to the job site, with ultra low ground pressure
Ease of installation
All attachments are easily installed with our "QuickMount" chassis design with various predefined interfaces
Safety and comfort for the operator
Ensure your crews safety with our ROPS/FOPS certified driver cabin and other features
Any Terrain, Any time
PowerBully track carriers safely transport work equipment, material and people to the most remote locations.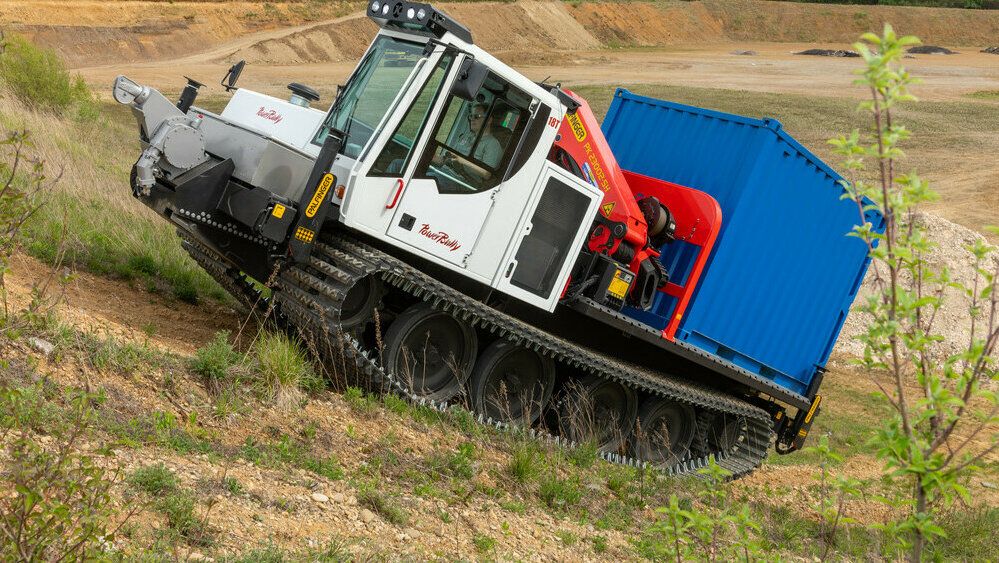 60 % Uphill / Downhill - 40 % Side hill
minimum 0,134kg/cm² (1,9 PSI)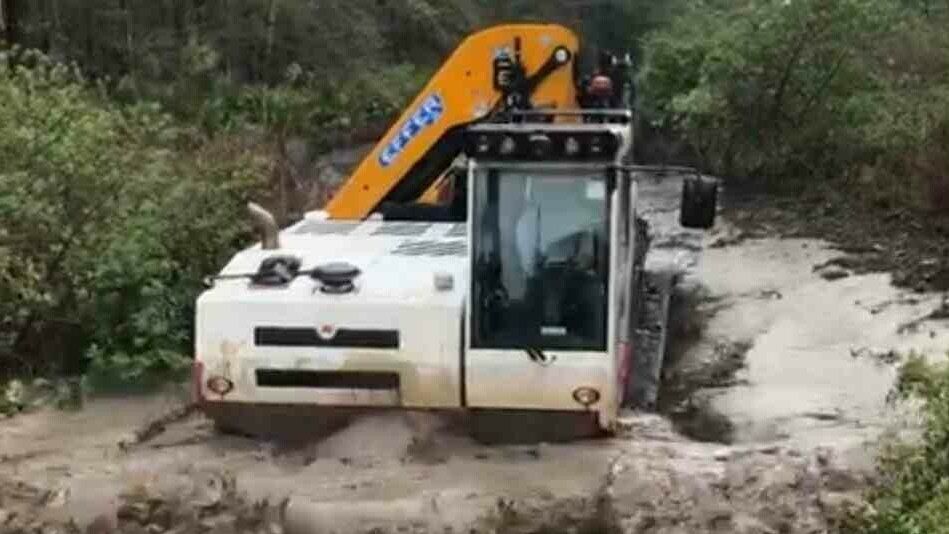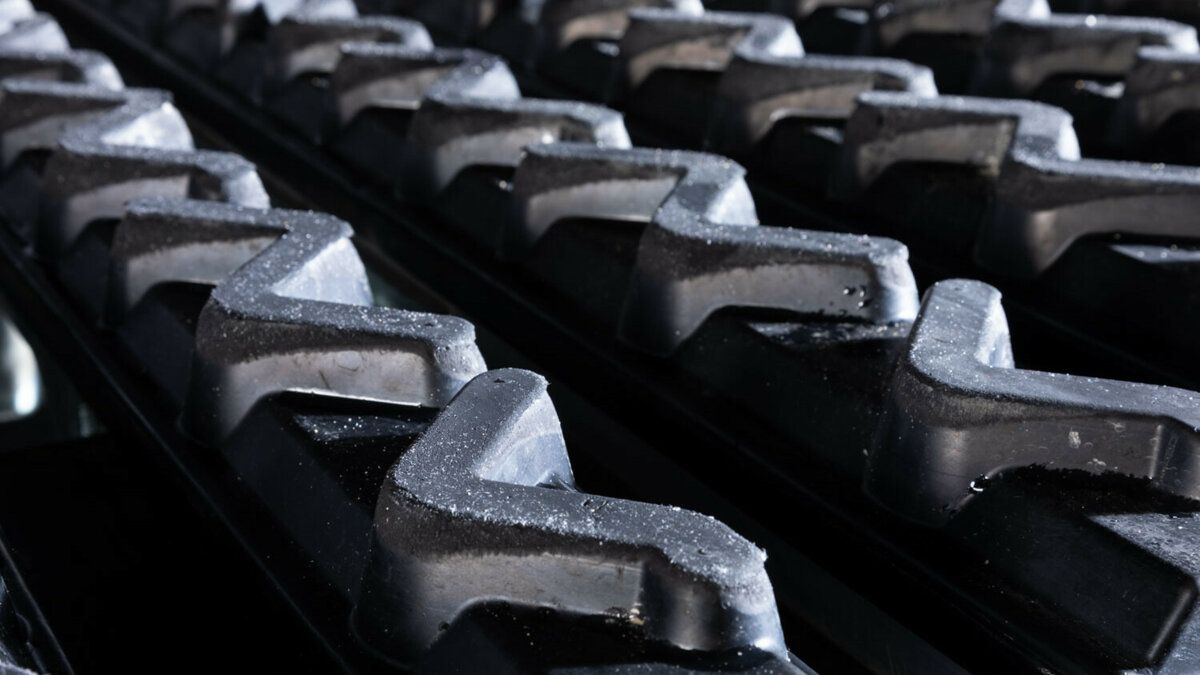 Exclusive rubber X-track with individual replaceable grouse bars
Rugged Chassis for any attachment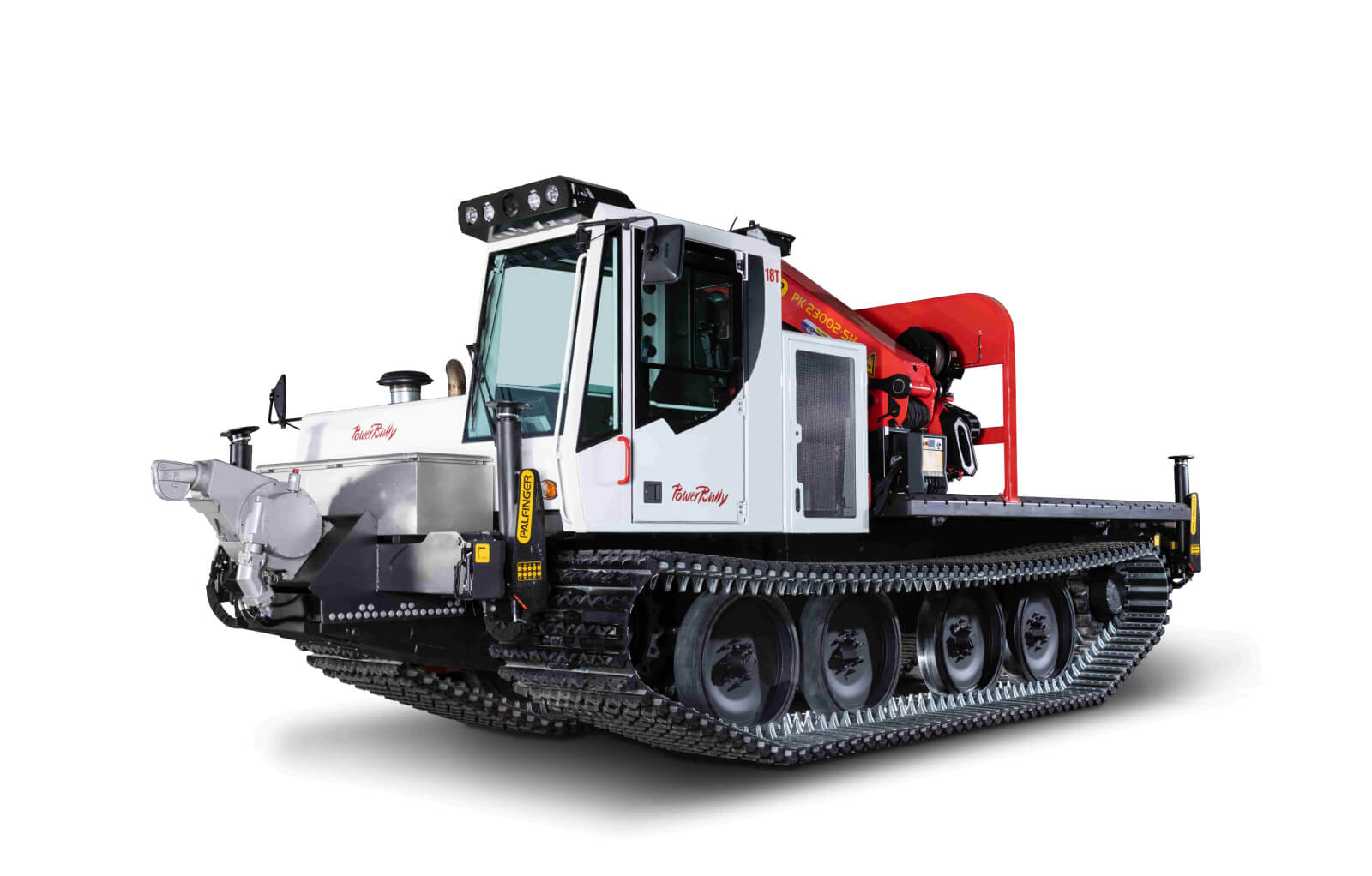 Quick mount chassis
864 mm standard truck style frame width
Up to 36,000lbs /16,300 kgs of payload
Transporting derricks, buckets, cranes, etc. to remote job sites, over various types of terrain
High quality components that are easily accessible for maintenance intervals, along with a "best-in-class" Global service network make PowerBully a reliable solution for you.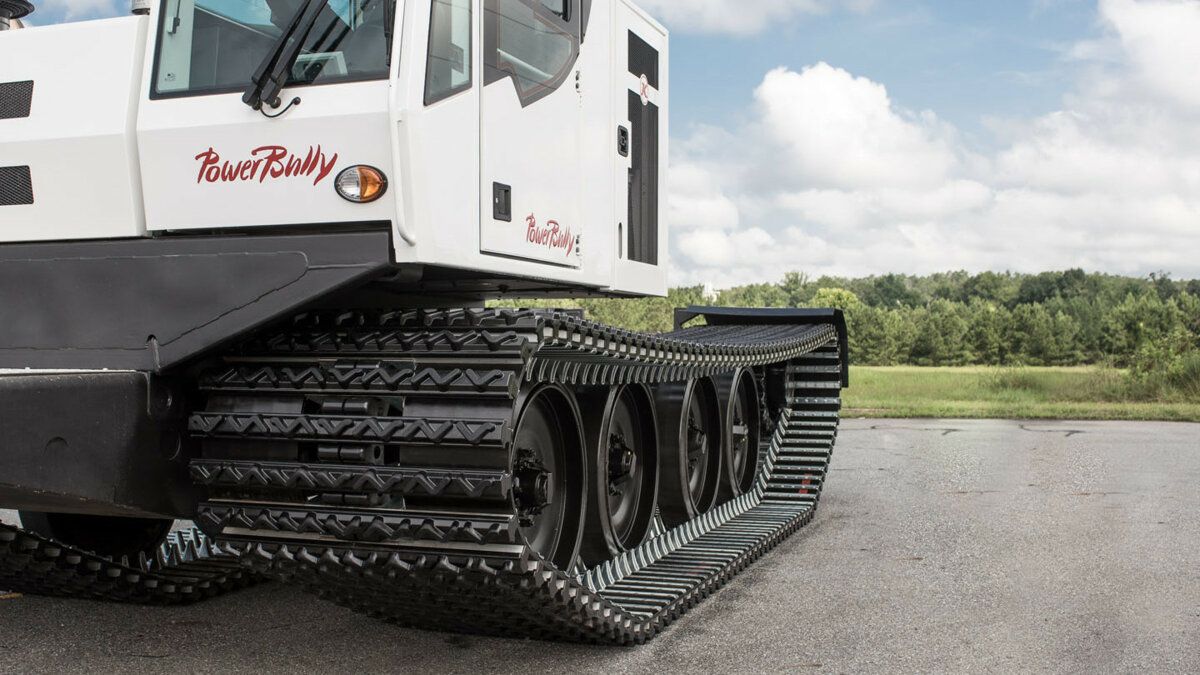 From Cummins to Rexroth, all components are certified and tested to ensure ease of maintenance and a long life cycle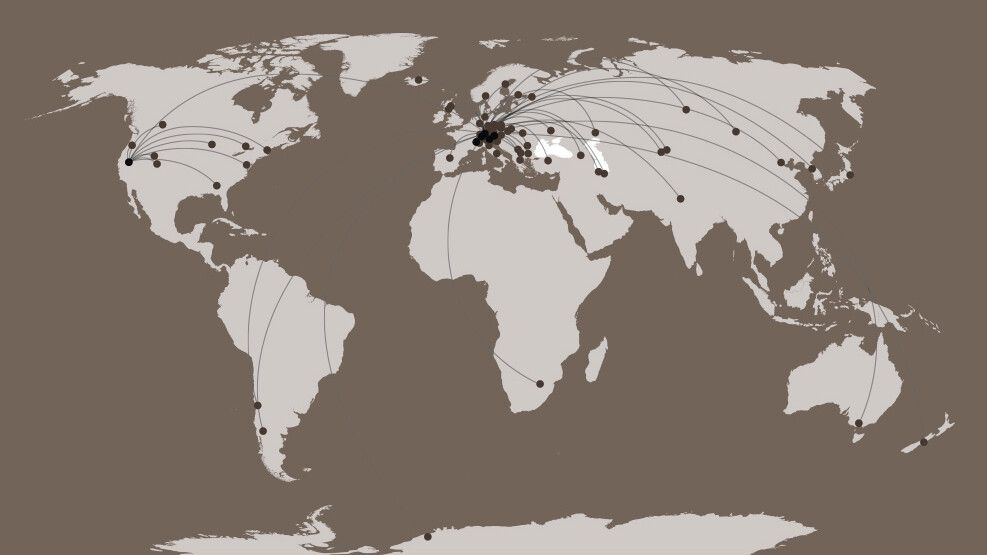 With 60+ representatives worldwide, you always have a contact near you.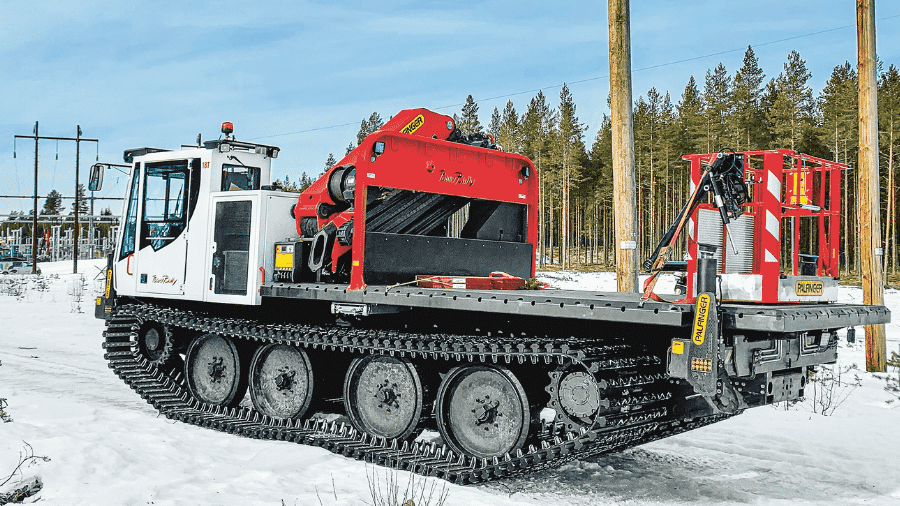 Your Service Technician, or Fleet Manager, can remotely connect to PowerBully, reading over 100 data points and parameters, as well as GPS data, in real time, providing quick solutions, saving time and money on the job site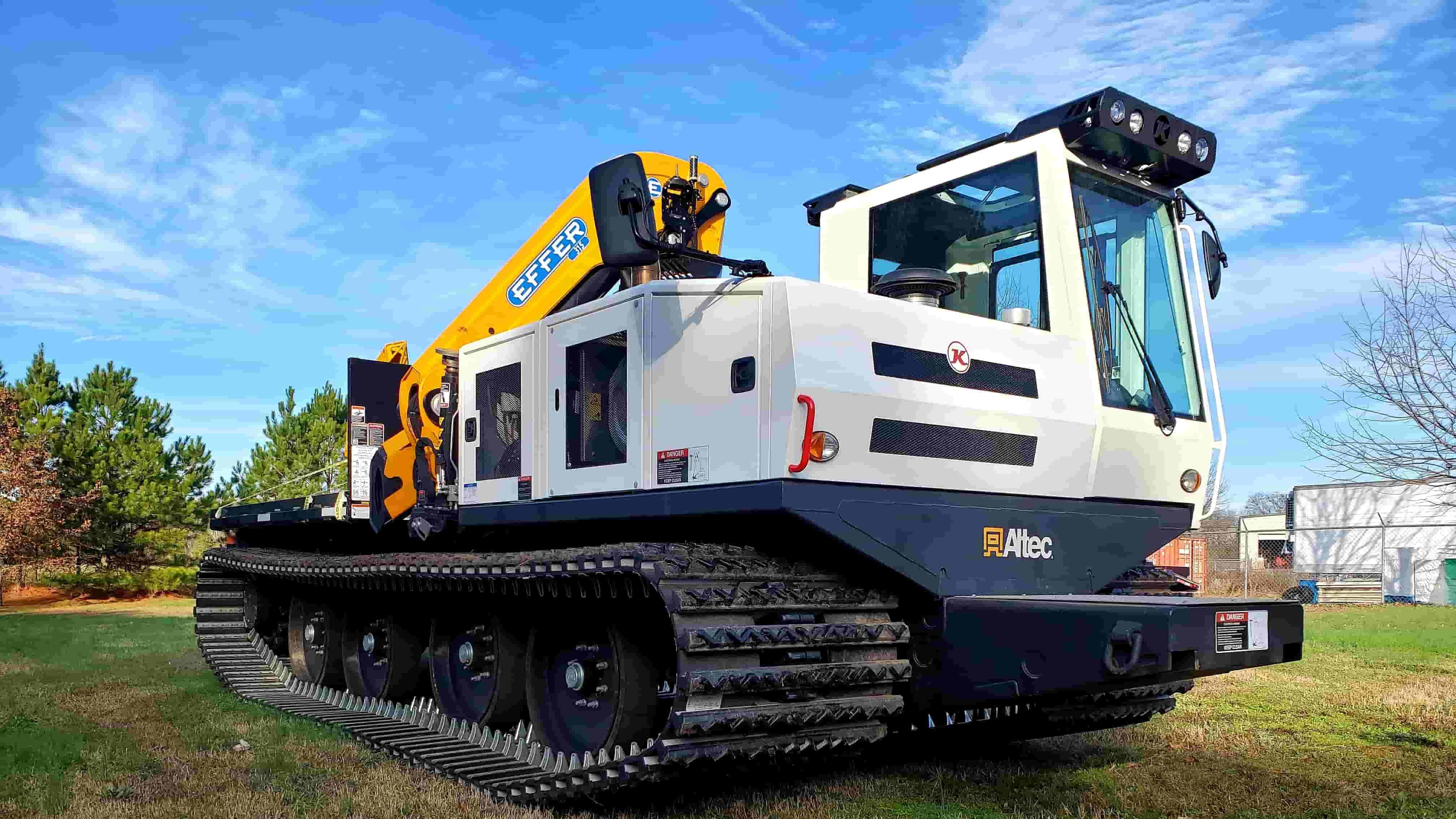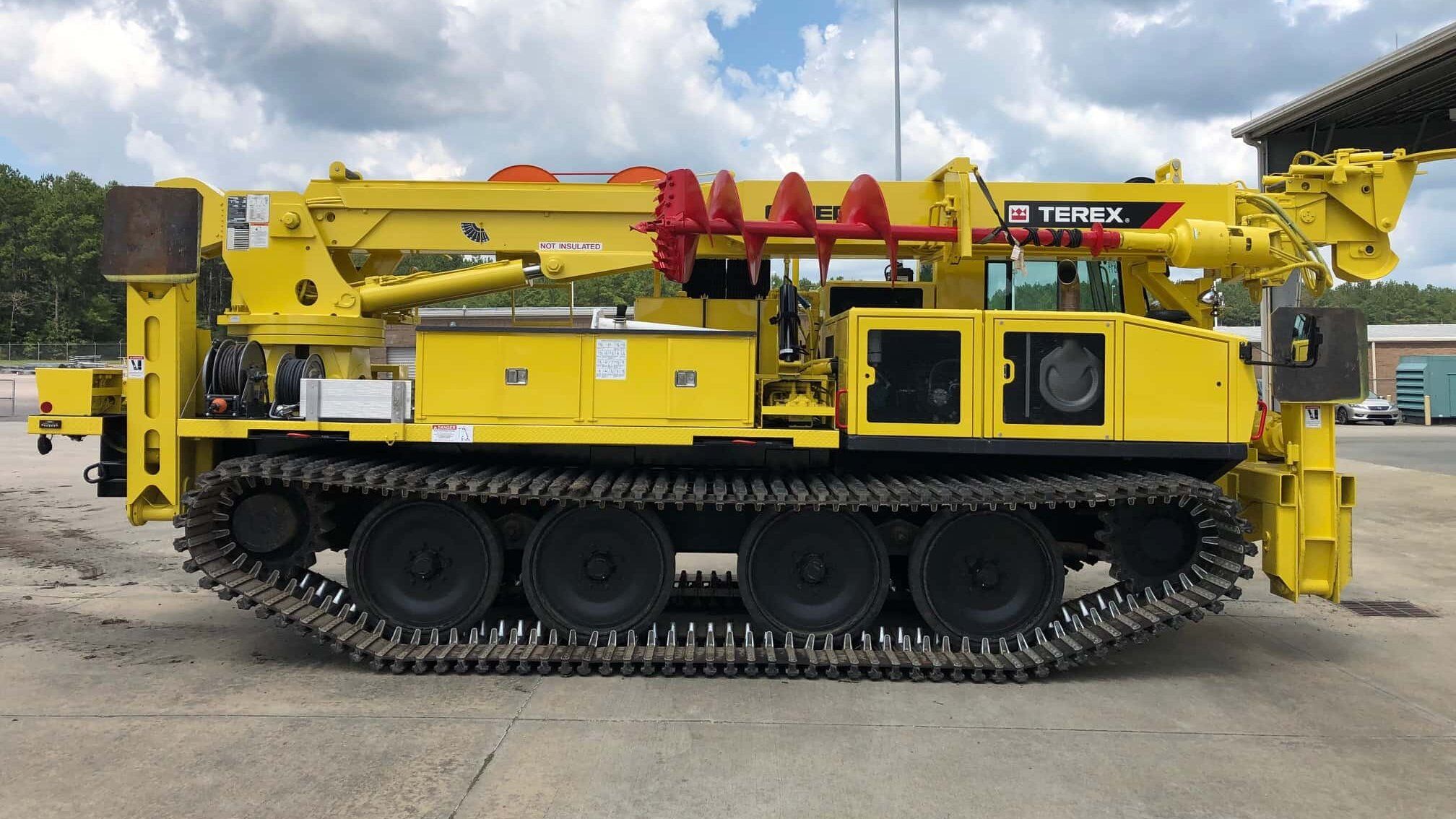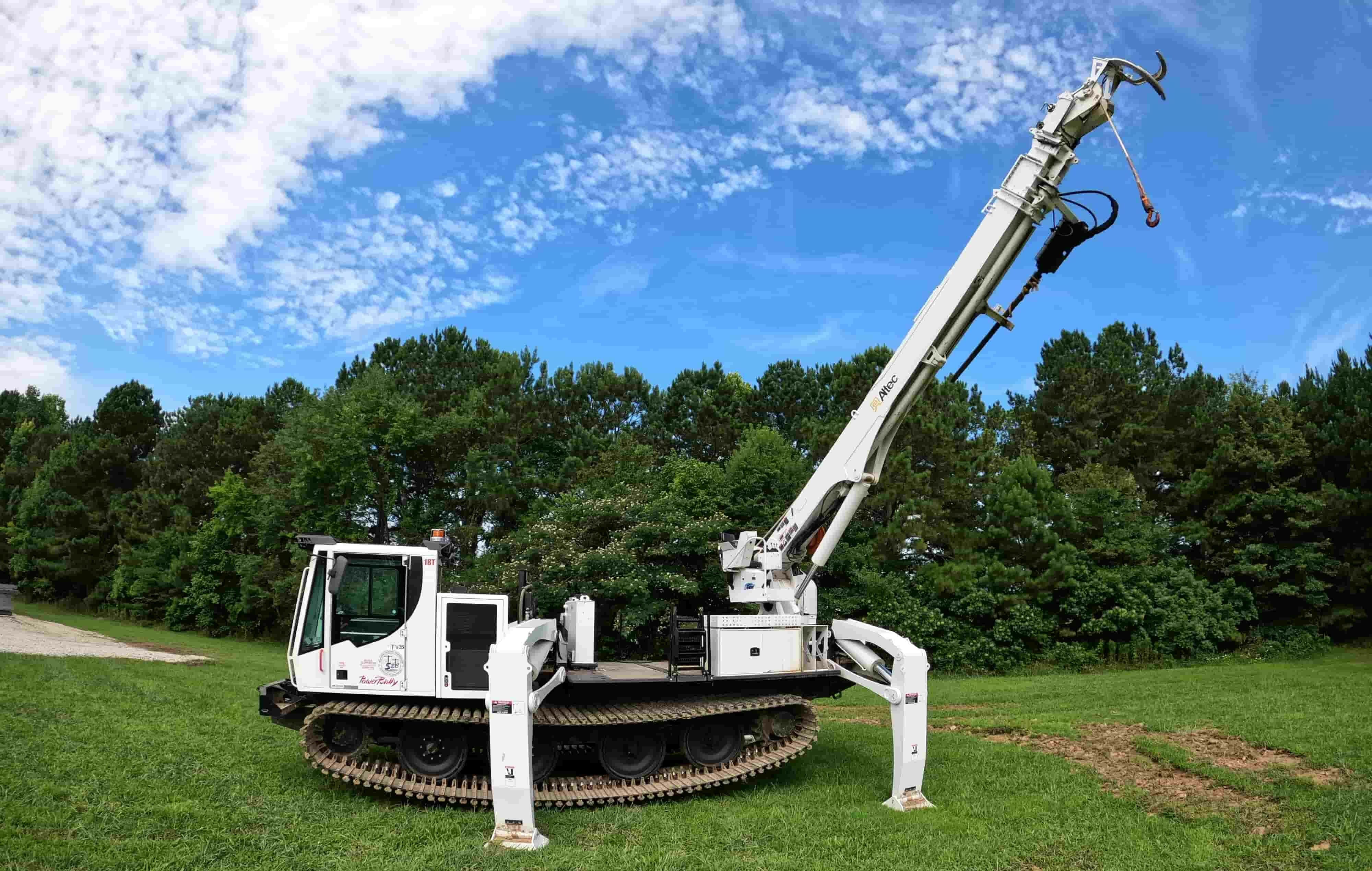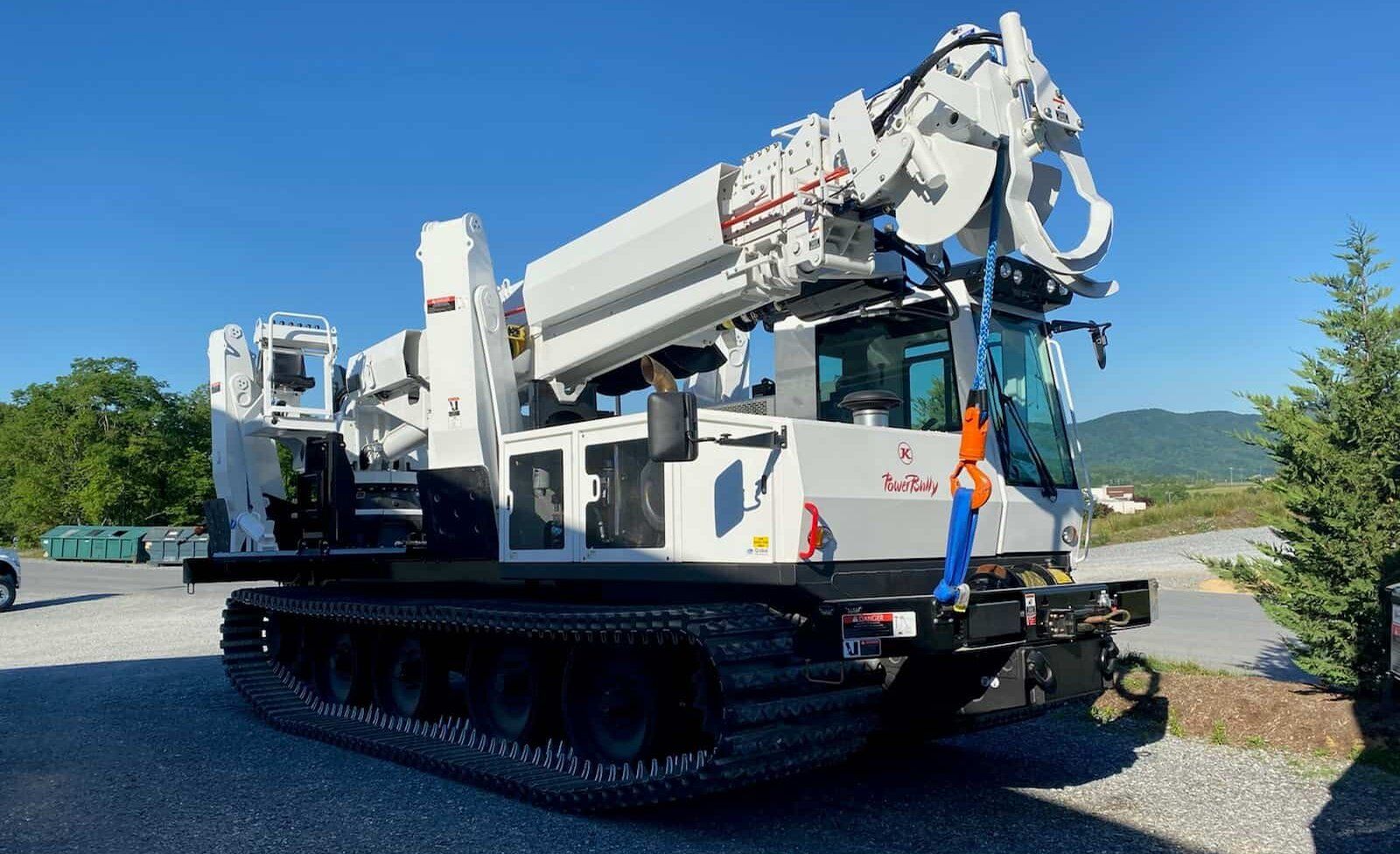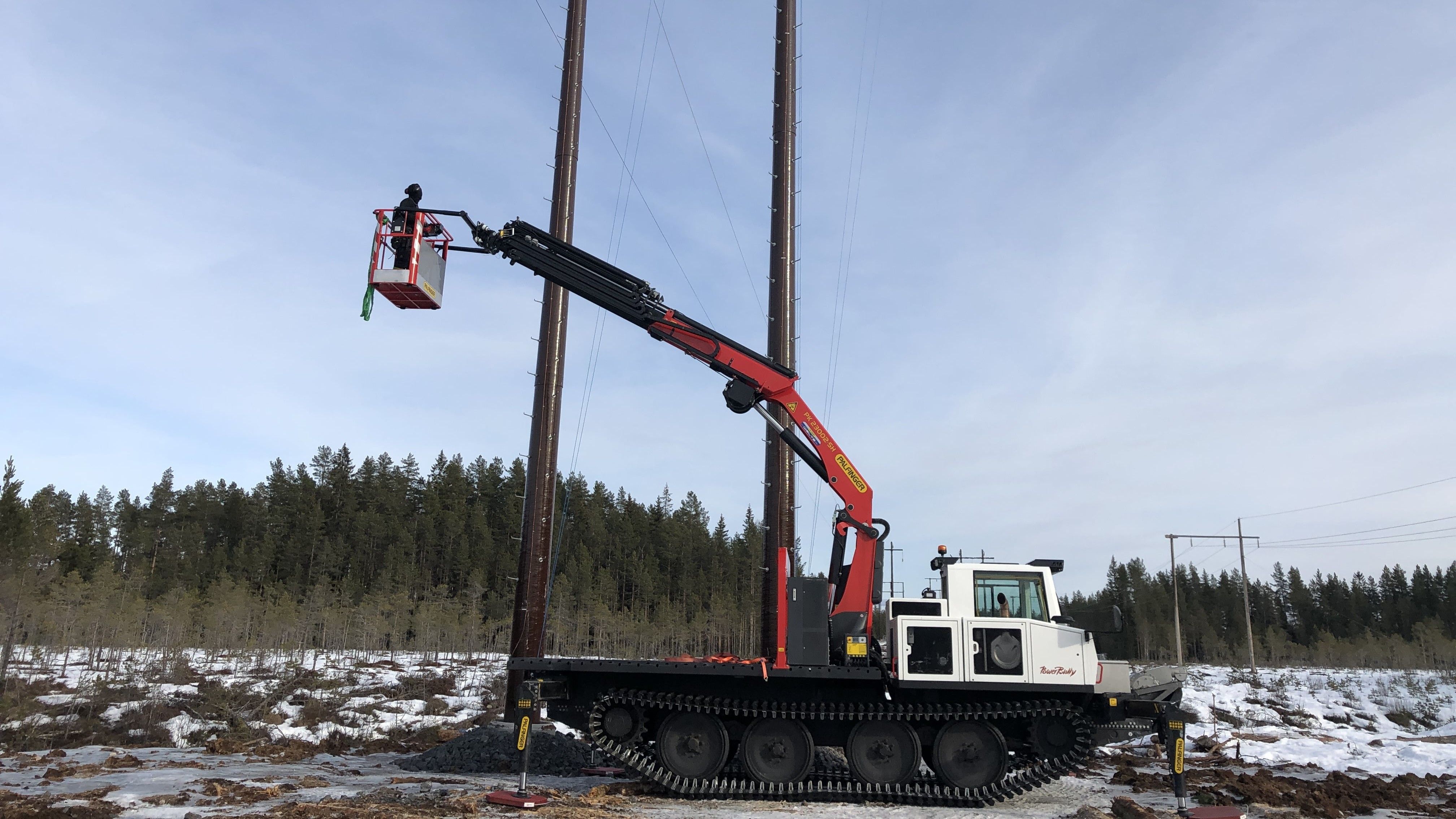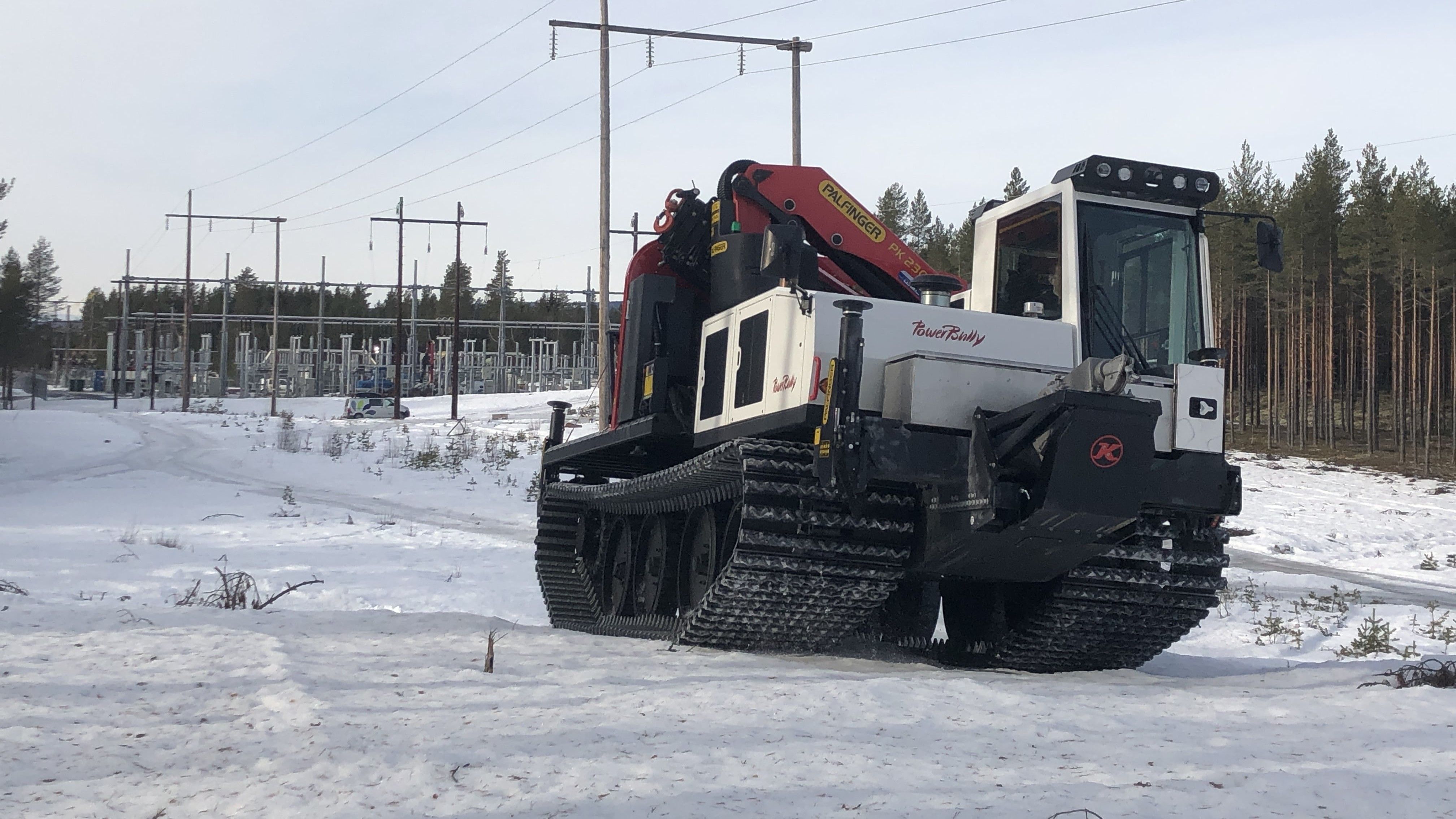 Contact
Contact us now! Your contact person will be happy to answer your questions.